Thorsten Reiß brings his boat and friends to some fine salmon and sea trout fishing grounds. It goes without saying that a specimen sea trout like the one caught by this happy young fisherman will end up in the kitchen.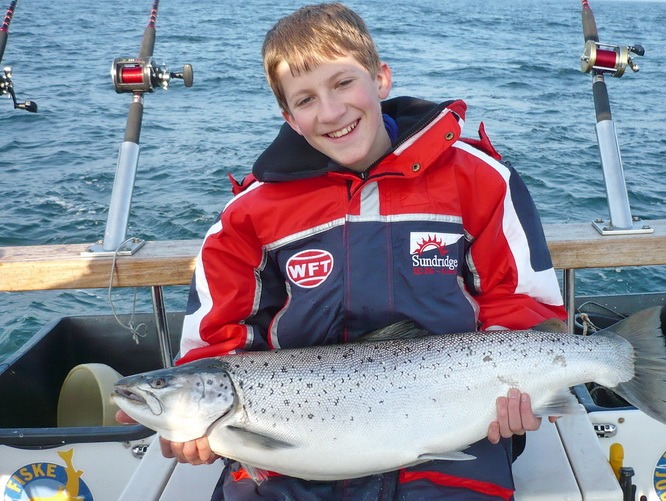 But if smaller sea trout are captured, Thorsten often prepares the fresh catch as carpaccio for his customers. I can confirm how good it tastes from one of our meetings in the Allgäu. After endless pleading, Thorsten has now revealed his recipe.

First, the ingredients:
Sea trout
Depending on size:
Sea salt
Coarse pepper
Olive oil
Fresh lemon
Thinly sliced onion rings.


Here's how it's done:

Fillet the trout 4-5 hours before eating, plucking out any remaining small bones with tweezers or pliers. Drizzle a little olive oil on a plate (not too much OIL, otherwise it won't taste so good!)
and lightly salt and pepper the bottom of the plate.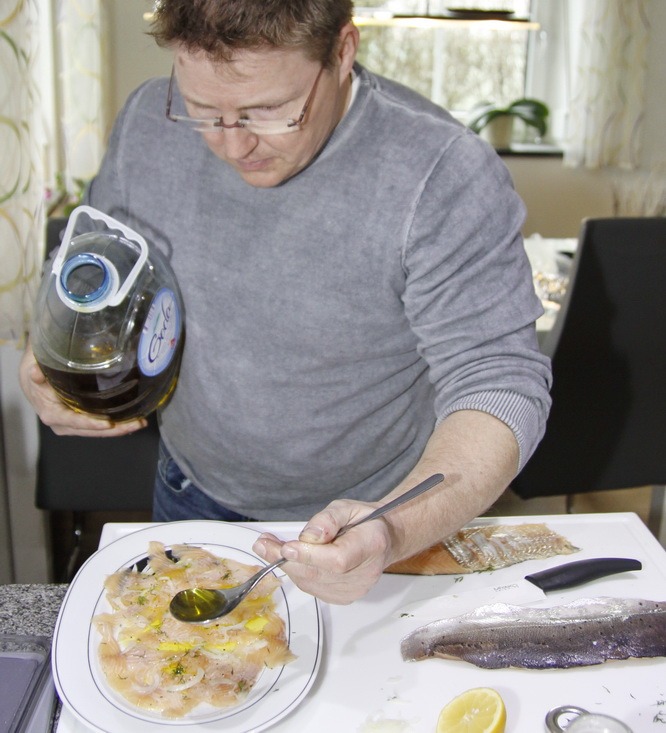 Then lay out the thinly sliced fillet slices side-by-side, lightly salt and pepper them, and drizzle fresh lemon juice over them. Once again lightly oil and spread finely chopped onion rings on them. Then comes the next layer.
Less is more for the recipe as a whole! Therefore, do not use too much salt, onion and oil. That's the only way to achieve such a fine and wonderful taste.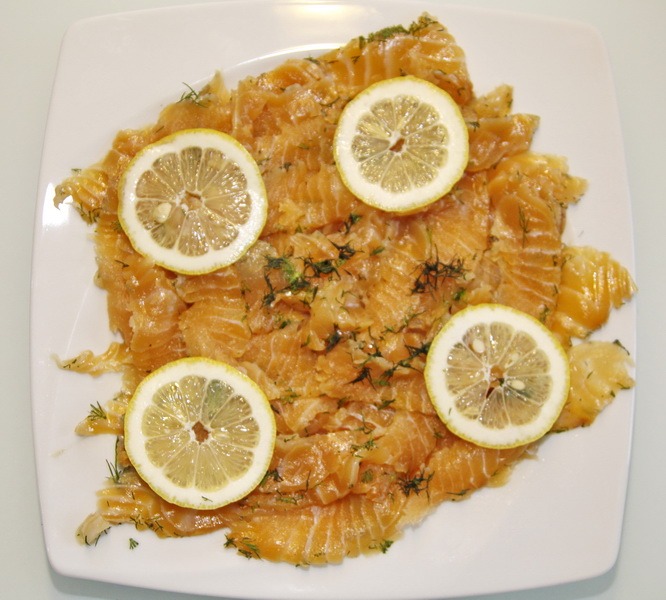 The trout turns a little whitish due to the lemon. That's not a quality flaw, it's caused by the cold curing effect of the citric acid. All types of salmonids can be used with this recipe but salmon should not be too large, otherwise it will be somewhat oily.